The success of your organization is determined by how well it collects and interprets data. If you're not achieving this, it's time to look for a new way to collect and report data. With our Business Intelligence services, you can be sure you're getting the most out of your data collection, storage, and reporting!
---
We take warehouse management seriously because we understand how important your systems are for the success of your organization. We provide consultation services to help you identify problems and solutions, as well as system implementation and service. Our goal is to work with you throughout the duration of your project to ensure optimum efficiency and help you reach your goals.
---
A transportation management system is a critical part of any supply chain. It helps with planning, procurement, logistics, and lifecycle management. Having a powerful system gives you broad visibility into the process, which leads to more efficient execution. This results in higher customer satisfaction and more sales for businesses. At Canyon Rim Consulting, we can help you plan, build, and manage your systems from start to finish!
---
Not every company has the expertise or resources to align its technology needs. We can help! Our team of experienced professionals can help you get the most out of your ERP systems and integrated applications. We are experienced in ensuring proper business foundations exist to build your growing operations.
---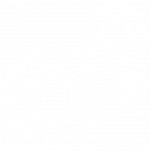 A strong manufacturing execution system benefits many manufacturing industries and processes including workflows, automated data collection, discrete assembly, rolled products, batch processes, and more. These systems provide a number of long and short-term benefits, as well as strategic and tactical benefits. We are experienced in helping clients to plan, build, and execute custom robust manufacturing systems that meet their unique needs!
---
Planning and reporting are is vital parts of every project in manufacturing. Businesses must understand their product requirements and limitations, as well as supply and demand. Our team can help you develop a new, more efficient supply chain system to keep your products in order and grow your operations. Used in conjunction with our other services and products, we can help you build stronger business foundations!
---
Information technology is always changing, affecting almost every industry across the nation. Many operations don't have the staff or resources to handle more than the bare minimum IT services. Our experts can consult with your team to ensure that you are getting the most out of your current systems and practices.
---
What really makes Canyon Rim truly unique in the Managed IT Services industry, is our pricing model and the Canyon Rim Way & the Canyon Rim Standard that enable our unique pricing model. Canyon Rim provides partners with an incentive with reduced costs for adopting our data-driven best practices. We lead our potential partners through the Canyon Rim Way, which entails an in-depth discovery, partnership alignment, and technical assessment, which ultimately leads to an in-depth GAP analysis and a strategic IT roadmap to adopt the Canyon Rim Standard, improve results, and achieve reduced Managed IT Services pricing.
---